28Sep10:15 a.m.11:15 a.m.Experiences Bringing Continuous Delivery to a DoD ProjectSTPCon
Event Details
STPCon Fall 2017 Session
Not every continuous delivery initiative starts with someone saying "drop everything. Let's do DevOps." Sometimes you have grow your practice incrementally. And sometimes, you don't set out to grow a practice at all– you are just fixing problems with your process, trying to make things better.
Gene Gotimer will walk through a case study of how his team worked on an exemplar project for the Department of Defense to show that Agile could work in a decidedly waterfall culture. He'll also discuss techniques and tools we used to bring a DevOps mindset and continuous delivery practices into an environment that wasn't already Agile.
He'll talk about how they were able to start in development, where they had the most control, with a "let's starting being Agile" initiative and working on "why do we need continuous integration?" From there, they tackled one problem after another, each time making the release a little easier and a little less risky. They incrementally brought their practices through other environments until the project was confidently delivering working, QA-tested, security-tested releases that were ready for production every two weeks. Gene will discuss the journey we took and the tools he used to get to build quality into the product, the releases, and the release process.
This session is aimed at people that are trying to adopt Agile and continuous delivery, but might be worried that it can't work in their environment due to the enterprise, the culture, or the regulations that surround them.
Time

(Thursday) 10:15 a.m. - 11:15 a.m.
Location

STPCon

2300 Dulles Corner Blvd.
Organizer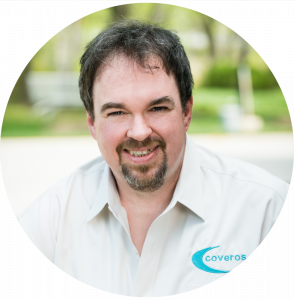 Gene Gotimergene.gotimer@coveros.com