"Coveros is leading the DevOps services expanse, thanks to its team of seasoned software engineers who have a proven track record of building, testing, and deploying thousands of enterprise grade applications."
– CIOReview
---
Coveros leaders share about the services we offer, how we differentiate ourselves from other firms, and what's next on the horizon for the organization.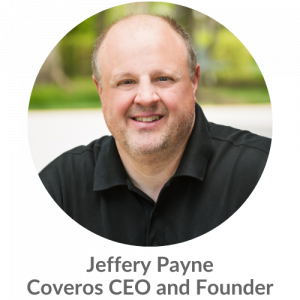 Q: What does Coveros specialize in?
Jeff Payne: Agile and DevOps engineering. We help organizations improve software by designing, building, testing, delivering, securing, and managing their applications using agile and DevOps engineering.
Q: Tell us what you mean by "agile and DevOps engineering."
Jeff Payne: There are literally thousands of consultants out there to help companies transition to agile, but most of them are not very technical. I believe agile and, even more so, DevOps works only when you craft an approach that is unique and customized to the organization and to the team. To do this, you must have the technical chops to determine how to design, build, test, deliver, secure, and manage applications. Without a strong technical background, it is very difficult to advise a company. Coveros has this expertise.
Q: What makes Coveros different?
Jeff Payne: Our people and values make us different. My mantra has always been to hire people smarter than you–but that does mean as the first employee, I may be the dumbest person in the company. We also believe very strongly in the core values we established when the company was founded: client-focused delivery, shared success, strong relationships, and honesty. We talk about how we live these core values at every All Hands meeting we have. The combination of exceptional team members and a strong commitment to our core values allows us to differentiate ourselves in agile and DevOps engineering.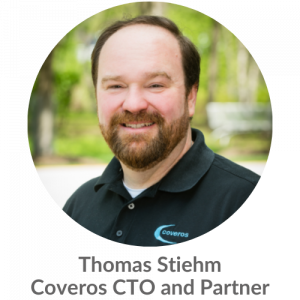 Q: Why do you think agile software development works?
Tom Stiehm: To me agile is about accepting reality. The users don't know what they want before they see it. Writing software is a design process and that includes writing code. There isn't a point at which "design" stops and "coding" begins. The fast feedback processes in agile allow the team and users to learn as they do and adjust based on what works and what is needed. One of my core agile sayings is "stop pretending you know more than you do". This means we should use an iterative, learning process to triangulate to the software that will solve the need rather than pretend we can define it all up front.
Q: What are the biggest challenges organizations you work with facing?
Tom Stiehm: They tend to hold tight to traditional software development approaches even while attempting to leverage agile. We see mutant versions of agile like Scrummerfall, Waterfall, Scrumbut, and frAgile in organizations not willing to let go of the past despite realizing they need to move to a new method of delivery.
Q: What about DevOps? Are you seeing similar hurdles in DevOps adoption?
Tom Stiehm: Absolutely. DevOps is a culture change. Getting everyone in the value stream of a project talking to each other and working together is hard. DevOps requires collaboration and teamwork across different groups in most traditional organizations. It can be very hard to break down the walls and get people working together.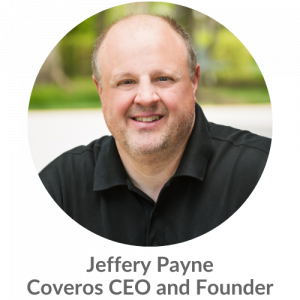 Jeff Payne: Whether it's agile, DevOps, or digital, the best practices of a successful transformation are often the same—culture, structure, leadership, skills, and tooling. You've got to get buy-in from both teams and enterprise stakeholders. You need to understand how to align the entire organization around the fundamentals principles. And you have to find the best way to achieve process and tool adoption.
Q: So, what are the first steps?
Jeff Payne: We are big believers in the power of shared learning and hands-on coaching. We have more than 50 different training courses to help teams build, test, and deliver, and we often combine these courses with coaching and mentoring for a truly immersive learning experience. Many teams and organizations benefit from this approach as it provides team members the opportunity to apply what they have learned to their specific project with a skilled adviser, coach, or experienced engineer at their side.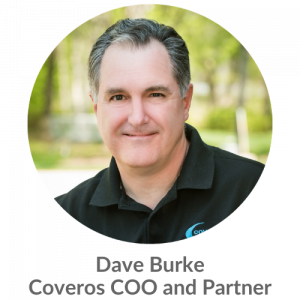 Q: Where is the company going in the future?
Dave Burke: Coveros recently joined forces with TechWell, a long-time strategic partner that focuses on building software communities through events, training, and media. This is an exciting opportunity for Coveros, as we pool our resources to bring together customers, partners, and our experts to collaborate and solve agile and DevOps problems.
We continue to grow by leveraging our technical expertise and problem solving skills to bring business value to our customers. We are interested in growth not for growth's sake, but to be able to help more customers succeed by achieving their own objectives. As a professional services organization, our customers and our people are the most important parts of our business. Great people deliver great results in solving customer challenges which leads to growth. Overall, Coveros takes a very pragmatic approach in delivery of all our services. We seek to match industry best practices in agile engineering and delivery to the customers we serve.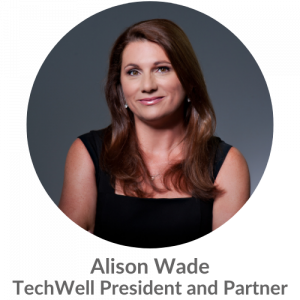 Q: TechWell has a long history in the industry with its conferences, publications, and training. How does becoming part of Coveros improve the experience for your customers?
Alison Wade: As Dave said, TechWell and Coveros have been strategic partners for nearly a decade, so merging the two organizations gives us both more tools and more capacity to do what we do best. Our customers will see new technical depth and breadth in our events, media, and research.
We also have new resources and a new focus on building community in the software industry. We're excited about how these communities will not only help Coveros succeed, but will provide the software industry, as a whole, with ways to accelerate improvements in agile, DevOps, security, testing, and more.