Software Security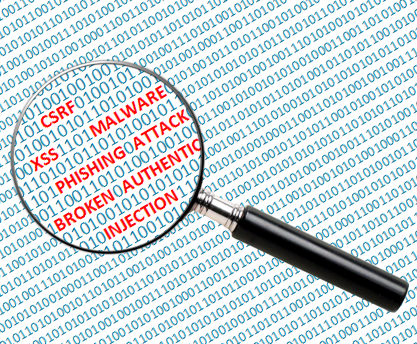 In today's world, your mission-critical software cannot be successful unless security is built in. Your organizations applications are constantly under threat of being exploited by nation states, hackers and even competitors. Your intellectual property, clients' privacy and the services your applicaiton(s) provide need to be protected. We can provide your organization with a blend of experts in the security feild who can help you find threats and vulnerabilities, help your developers build more secure software, help your testers find vulnerabilities before it makes it to production, and help your organization apply security throughout the SDLC.
Our services include:
Abuse Cases
Security Requirements
Threat Modeling and Risk Analysis
Code Review
Penetration Testing and Security Testing
Operational Security
Information Security Policy Development
Vulnerability Remediation
Don't let security set you back! We can provide proven security experts and a proven software security framework to help you reduce risk, cost and build more secure software.

Let Us Help You Secure Your Software Now!