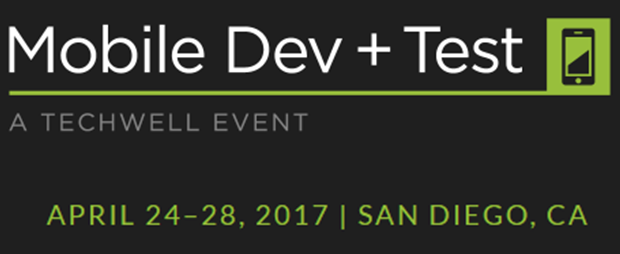 Coveros will be presenting a 2-Day Mobile Application Testing public training course April 24-25 as part of TECHWELL's 2017 Mobile Dev + Test conference in San Diego, CA.
As tablets and smartphones take a larger portion of the market share, testers will face pressure to test their web applications for mobile devices and potentially test their own organizations native mobile applications. To test mobile devices, in this fast paced, ever-changing industry, testers must learn to deliver quick, extensive, and successful tests on mobile devices.
This Introductory course will show you how to get started with Mobile Application Testing, introducing how to identify common issues in mobile applications and how to properly test the unique aspects of a mobile applications. This course will cover usability across multiple platforms and resolutions, network and security testing, creating application unit tests, mobile UI Automation, and Performance Testing for various devices over various networks and carriers.
Mobile Application Testing includes hands-on activities and exercises, discussions, and demonstrations to practice new techniques presented.
Note: You will explore mobile testing techniques on your mobile device, so a mobile device, smartphone, or tablet is suggested and there is pre-class software installation required.
Join Coveros for this exciting and informative class